Bundles carrying over to the new catalog; get bundle pricing now
Dies Carrying Over with new item numbers
Embossing Buddy Retiring
Stamparatus Replacement Plates Retiring
Stamp Case Changes...and more updates from the Retiring Product List
More about Retiring Product List
Stampin' Up announced the retiring products list from the January-June 2020 Mini Catalog and 2019-2020 Annual Catalog yesterday. I spent some time with the retied list and the Annual Catalog last evening and wanted to call your attention to several upcoming changes.
Read through the items below. These last-chance products from the Stampin' Up! Annual catalog will be available until June 2 or while supplies last only. This is your last chance to stock up on some of your favorites! Retiring items sell fast.
Get your favorites
before they're gone. Shop the full list now.
Here are a few more details you might want to know about items on the Retiring list:
Favorites Retiring or Changing
Retiring Bundles That will Carry over as Individual Items:
Please note that some Bundles on the Retired List will remain in the new catalog as individual stamp sets, dies or punches. However, they will no longer be available at bundle prices--a 10% savings. Here's the list of the bundles that will carry over. This is a great time to pick up these carry-over sets at bundle pricing.

Dies and Embossing Folders with new numbers: I know. At first I almost fainted when I saw several of these items on the retired list. They WILL be in the new catalog. They are just being reconfigured with new item numbers. These Dies will carry over with new item numbers.
Embossing Powder Retiring: Four of your favorite Stampin' Embossing Powders are retiring including two of the staples I use often. There are no replacements for these coming in the new catalog. I'm stocking up on Black and Copper -- two of my favorites that are on the retiring list. The new annual catalog will continue to carry 4 current colors of Embossing Powder -- White, Clear, Gold and Silver. The four below are retiring.
Embossing Buddy Retiring: Embossing Buddy! I don't see any replacement item coming in the new catalog, and I not only use my Embossing buddy for embossing when I stamp and emboss, but I find all kinds of uses for my Embossing Buddy-- like a sticker I want to mount on dimensionals--I'll use my Embossing Buddy to tamp the back side so only the dimensionals stick.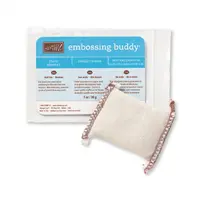 Stamparatus Replacement Plates Retiring. I have several extra Stamparatus Replacement Plates, which makes it easy to set up a number of stamps that I'm using for classes or when I'm stamping multiple cards with multiple stamps. While the Stamparatus and accessories will carry over to the new catalog, the Stamparatus Replacement Plates are on the Retired List. You may want to order extra plates in the event you lose or damage one of your plates.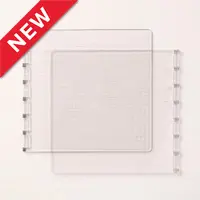 Stamp Cases Changes and Price Increase. We carry three sizes of empty Stamp Cases in the current catalog. The new annual Stampin' Up! catalog will only carry two sizes. The Half Wide cases are retiring, and as of this morning, it looks like they are already sold out. The remaining two sizes are increasing in price. Since I use the Full-Wide cases for storing embellishments and the empty Clear Mount cases for storing my Paper Pumpkin stamps after I've complete a kit, I'm stocking up on these cases now. The Full-Wide will increase to $10.00 for 4 cases, and the Standard/Clear Mount size will increase to $8.00 for 4 cases in the new catalog.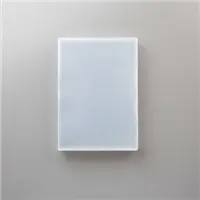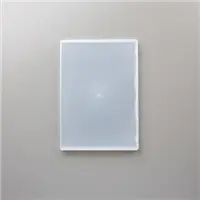 The Blue 3D Embossing Folder Plate Retiring. This is the plate you currently need for your 3D Embossing Folders if you are using a Sizzix die cutting machine. Since we will shortly have a new Stampin' Up! Die Cut machine with its own plates, this plate is being retired. Since I have three Sizzix Die Cut machines, I wanted extra plates so I can use my old machines as back up. We don't have a date when the new Stampin' Up! Die Cut machines will be available, although its very close. Since it is a Stampin- Up!-designed machine, it will have its own, dedicated plates.
Stampin' Mist is being reconfigured. Currently, we carry a small, 2 oz. spray size and a large Stampin' Mist refill. The new catalog will carry only a large 8 oz. spray size.
I find that this product, of all others I tried, works best for cleaning sticky glue off my clear blocks. I love having the small 2 oz bottle sitting on my work table, and its a convenient travel size.
Stampin' Pierce Mat Retiring. This is a staple I use during my craft classes and for my own personal stamping. It provides a solid stamping surface for cleaner stamped images with stamps mounted on clear blocks when you're not using a Stamparatus. The Stamparatus comes with a removable mat. Since I use clear blocks half the time and Stamparatus the rest of the time, I decided to order a few extras before the Stampin' Pierce Mat retires.
Bundles with Some Item Carrying Over. You can buy these bundles together now, but the new catalog will only carry part of these bundles. For instance, from the Woven Heirloom Bundle, only the stamp set will carry over. From the Delightful Day Bundle, only the Delightful Tag topper Punch carries over to the new catalog. The Path of Petals Stamp Set remains, but the Petal Labels Dies Retires. From the Memorable Mosaic Bundle, the Timeless Label Punch will carry over to the new catalog. Order these coordinating sets whle they last.
SNAIL retires June 2; replaced June 3 with something better
As mentioned in yesterday's post, You Say Goodbye, We say Hello. SNAIL is retiring from the Stampin' Up! product line. But don't worry! On 3 June its being replaced with something that we think you'll like even better. If you love SNAIL, be sure to add it to your next order.
Click on the SNAIL items below to add to your shopping cart.
Stampin' Up! Independent Demonstrator