Last chance Products announced
Retiring In Color Products selling out fast. Get them before they're gone
SNAIL retiring June 2; replaced with something you'll like even better
Blends Markers sold as Combo Packs only beginning June 3, 2020
Retiring Product List Announced
Stampin' Up announced the retiring products list from the January-June 2020 Mini Catalog and 2019-2020 Annual Catalog. These last-chance products will be available until June 2 or while supplies last only. This is your last chance to stock up! Retiring items sell fast. Get your favorites before they're gone. Click Image Below
Retiring stamp sets are guaranteed to be available through May 22, 2020, Don't wait -- place your order today; all other retiring products are available until sold out.
Note: Some items marked as Retiring, will be available in the new annual catalog in a different configuration. For instance, bundles (stamps set and dies or stamp set and punch) will retire but can be purchased as individual items in the new catalog -- without the savings of a bundle. So take advantage of bundle pricing now! Or instead of two Aqua Painter brushes in a package, the new catalog shows three brushes in a package
SNAIL retires June 2; replaced June 3 with something better
You Say Goodbye, We say Hello. SNAIL is retiring from the Stampin' Up! product line. But don't worry! On 3 June its being replaced with something that we think you'll like even better. If you love SNAIL, be sure to add it to your next order.
Click on the SNAIL items below to add to your shopping cart.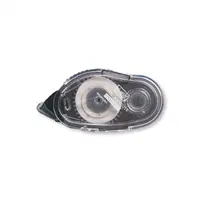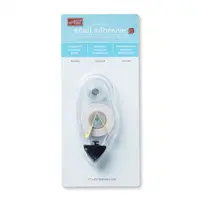 Single Stampin' Blends Marker Update
Based on ordering trends, customers prefer the combo packs, which includes one light and one dark Stampin' Blends Marker. So beginning June 3 or until Stampin' Up! runs out of single colors, Blends Markers will offer only Stampin' Blends Combo Packs. You will want to stock up on single color Stampin' Blends Markers while you can.
Also, beginning 3 June, Bronze and Ivory Stampin' Blends Markers will be sold exclusively in a combo pack. The Stampin' Blends Color Lifter will be the only Stampin' Blends Marker sold individually starting with the 20202-2021 Annual Catalog. If you're like me, I always order two light Blends Markers with every dark Blends Marker, so I'll be ordering plenty of singles for my markers while I can. Avoid disappointment by ordering your single marker colors now.


Add 2018-2020 In Color products to your Order
Every year the retiring In Color Collections tend to sell out as soon as they are announced as part of the annual catalog retiring products list announcement. Avoid disappointment by ordering these products now.




The five In Colors from the 2018-2020 In Color Collections are Lovely Lipstick, Grapefruit Grove, Pineapple Punch, Call Me Clover and Blueberry Bushel. Stock up on your favorites. You can place a combined order for your May Paper Pumpkin kit, along with your retiring In Color products. Write down the item numbers of the products you want. Then, click on one of the products below to got to my online store to place your order.
Want more motivation for creating cards? Join
my Meetup Site
, with over 8,000 photos, plus you'll receive notifications of my upcoming classes.
Stampin' Up! Independent Demonstrator